GPS Vehicle Tracking & Fleet Management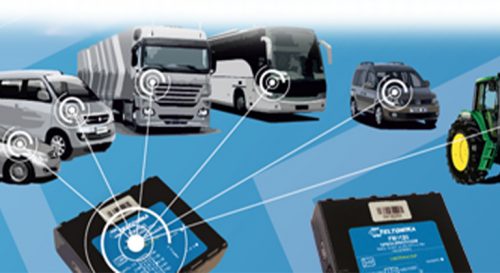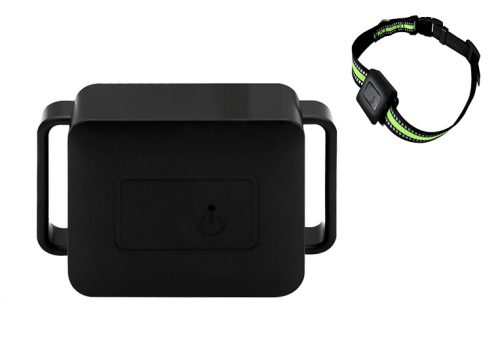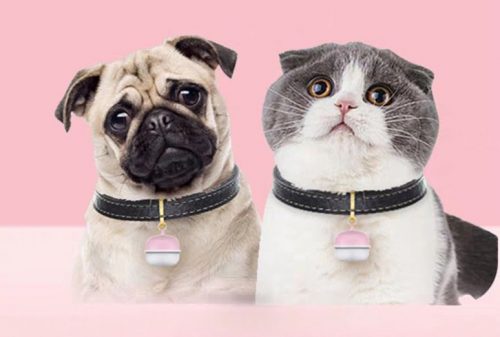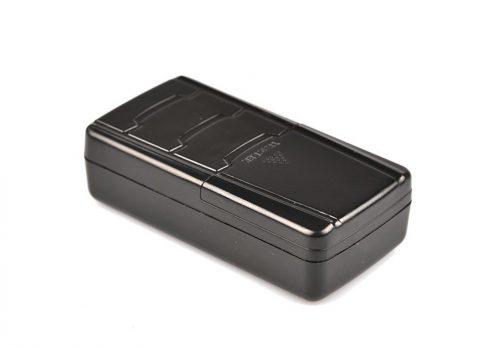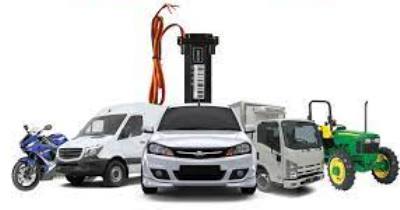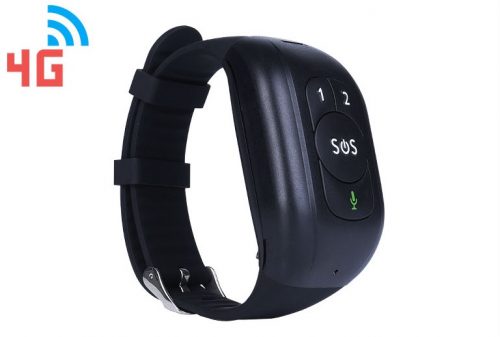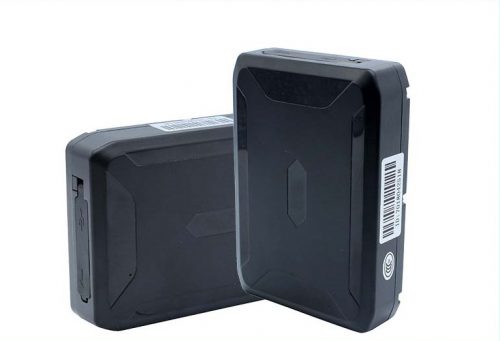 Trackers for all Vehicles:
Golden Royal Technologies has trackers for all types vehicle such as car, truck, motorbike, trailers, and machinery. We also have in stock wireless tracking devices which requires no installation (such magnetic gps tracker, cigarette lighter gps tracker, OBD gps tracker).
All our GPS trackers can be tracked either via a Web Platform and/or a Mobile Application (called ROYALTRACK) available on both Apple Store and Play

Personal GPS Trackers:
Golden Royal Technologies has GPS wireless tracker for the aged and kids. We also have personal trackers for the monitoring of workers at construction site. Keeping track of children and the aged at home has become much easier with us.
Tracking device for kids is not just a real time tracking and locating device, it is also a phone that children can talk to their parents and parents can monitor sound around kids. More importantly, it does voice recording so even when parents has no time for real time monitoring, they can hear what sound was around kids before.
Below are some common features of our personal gps trackers:
Real time location tracking and monitoring by Web and Phone APP.
History playback and Report
Remote voice recording and voice monitoring around the device(Listen-in)
Geo-fence to monitor Go and No-Go areas
SOS alert: Just a click to call for help from preset phone numbers
Two-way speaking: One click to talk with preset phone numbers
Last but not least, indiscoverable and hidden make it the best.
Pet GPS Trackers:
Pet gps tracker is mainly used to track the pet's location. You just open your phone and track them once they get lost or stolen. Our pet gps tracking device has the following features:
Small in size, light in weight.
Long battery life
Easy to use tracking APP
Water proof
Asset GPS Trackers:
These trackers have long lasting inbuilt batteries and internet antennas, which makes them easier to install or hide. However they still offer a great performance considering gps car tracking and real time fleet management.
Fleet Management
Golden Royal Technologies uses an innovative cloud-based fleet management solution, available through any PC or any internet connected device through a SaaS delivery model (Software as a Service). Based on GPS and GSM technology, is capable of managing, relevant information that helps the planning of company's fleet activities for the purpose of cost control, increasing profitability and productivity, optimize resources and helping customers a quick return on investment. Our main distinctive features are:
Task Management & Navigation
Route Planning & Scheduling
Driver's Behaviour Analysis
Fuel Level Management
Return on Investment: Our solution provides the best intelligence on a company's fleet of vehicles which ensure the security and safety maximization, productivity increase, and customer satisfaction. It also focuses on costs reduction by identifying unproductive situations. It also helps you to;
Know how much money you spend on your fleet.
Keep track of when vehicles need servicing, inspections and all those other jobs that you are responsible for as a Fleet Manager.
For that our fleet management solution provides a set of business reports based on the concept Mobility Intelligence, which refers to the technologies used to gather, provide access to, process and analyze data of company's mobile resources that offers support to business management.
Unique Features
Vehicle location
Anomaly detection between planned and actual
Five years of online historical data for all vehicles
20 alarms: gathering, long stop, delay, improper use, dangerous driving, idling, fuel sensor, POI, geofence, etc.
30 different reports that can be generated in PDF, Excel and Word
Technical fleet management, cost control and maintenance
Special peripherals: mixer sensors, alcohol-meter, Fuel cap sensor, Seat belt sensor, Satellite backup unit
Driver Behaviour
Each day more companies are looking into the security conditions on the road, and encouraging the adoption of defensive driving behaviors, which will help them achieve:
Fuel consumption reduction
Driver Behavior Analysis
Accidents rate reduction
Maintenance costs reduction
Our advanced technology collects information from the vehicle helping the drivers' behaviour optimization. The solution also helps companies to obtain a reduction of the vehicles maintenance costs through the adoption of a more defensive driving style. Besides helping fuel consumption reduction and maintenance costs reduction companies can also reduce the accidents related with abusive driving styles.
Our Technology takes into account seven (7) indicators in the monitoring of driving styles and behavior. Companies can also implement programs designed to improve the behaviour behind the wheel, and reward the good drivers.
Economical driving time
Cruise control time
High rpm driving time
Harsh accelerations
Harsh braking
Hard cornering
Fuel spent in idle
Connected to the vehicle CanBus, helps the identification of fuel thefts with elevated precision. Variations superior to 5% ares detected by Xpert and identified as an anomaly generating an alarm. Minute by minute Xpert checks the fuel level in the tank and whenever a drop of 5% or more is registered an alarm is generated.
Advantages / Features
Helps reduce accidents for driver negligence
Set safety standards, reward drivers who comply and penalize those who do not.
Analyze driving behaviors in different periods
Helps reduce the wear and tear of brakes and motor
Helps monitor driving styles
Helps to ensure the safety of your field teams!

Fuel Monitoring
Fuel theft has always been a problem many companies face, especially in times when crude prices rise. However, these days fuel theft is becoming an austerity trend.
Fuel is one of the most elevated operational costs for companies with fleet of vehicles on the road. Company managers need to be alert and equip themselves with tools to identify and eliminate common situations such has fuel tank cap violation, sudden drops during a trip or during the night, and refilling anomalies.
Golden Royal Technologies system has a set of peripherals that help companies to identify fuel theft situations: Xpert, Fuel level sensor and Fuel tank cap sensor.
Automatically detect frauds in refilling fuel
Identify sudden fuel drops in the tank
Receive alerts if the tank cap is opened in unauthorized locations
Connected to the vehicle CanBus, helps the identification of fuel thefts with elevated precision. Variations superior to 5% ares detected by Xpert and identified as an anomaly generating an alarm. Minute by minute Xpert checks the fuel level in the tank and whenever a drop of 5% or more is registered an alarm is generated.
Fuel Level Sensor
Connected to the fuel level already existing in the vehicle helps detects variations. Minute by minute the Fuel Level Sensor checks the fuel level in the tank and whenever a drop of 10% or more is registered an alarm is sent in real time.
Fuel Tank Cap Sensor
Connected to the fuel tank cap helps identifying any situation of openings in unauthorized locations.

Route Planning And Monitoring
Golden Royal's Route planning and scheduling provides you with key information to monitor the execution of routes and to anticipate future events, supporting your fleet management decisions.
This is a very powerful tool to create and control routes. You will be able to spot right away any vehicle that is not following its predefined, approved route. You will also know how far a vehicle is from its destination and also estimate its arrival time.
BENEFITS / ADVANTAGES
Efficient business planning: Know exactly what you can demand of your fleet by finding the best possible match between plan and execution.
Efficient fleet control: Follow route execution and receive a notification if a vehicle deviates from its planned route. Act before it's too late to correct the situation.
Enhanced customer relations:Inform your customers some few minutes or kilometers before your vehicle gets to the customer's premises.
Reduced fuel consumption:By planning routes properly, you can expect a reduction in the total mileage and the corresponding decrease in your fuel costs.
Car Theft Prevention And Cargo Safety
Remote Vehicle Immobilizer
Golden Royal Immobilizer allows you to block (stop engine) your vehicle in case of theft. This can be applied either through our web interface or the smartphone app.
Once the immobilizer is triggered or activated, trying to turn the engine on again will have no effect until the unblocking code is entered on the web interface or smartphone app.
This helps you to act promptly by blocking stolen vehicles using your mobile phone or any internet connected device. It also saves you money and increase driver safety
Restrict Access Control To Vehicles
A very frustrating situation a company can face is when you discover missing cargo at the point of delivery. Such situation can be very harmful to your company, not only financially, but can also undermine customers' trust in you.
Golden Royal gives you the power to decide who gets in and what gets out of your delivery van or truck.
With this feature, a door sensor is attached to the doors of your delivery truck or van and each time a door is opened or closed, the system detects it and report immediately to the fleet manager or supervisor. An alarm is triggered and notifications sent (by email, SMS and in-system) as soon as doors are opened at an unauthorized location.
This enables you to responds promptly to avoid losses and also save you the cost of having to replace missing cargo. It also improves the quality of your services to your customers.